Description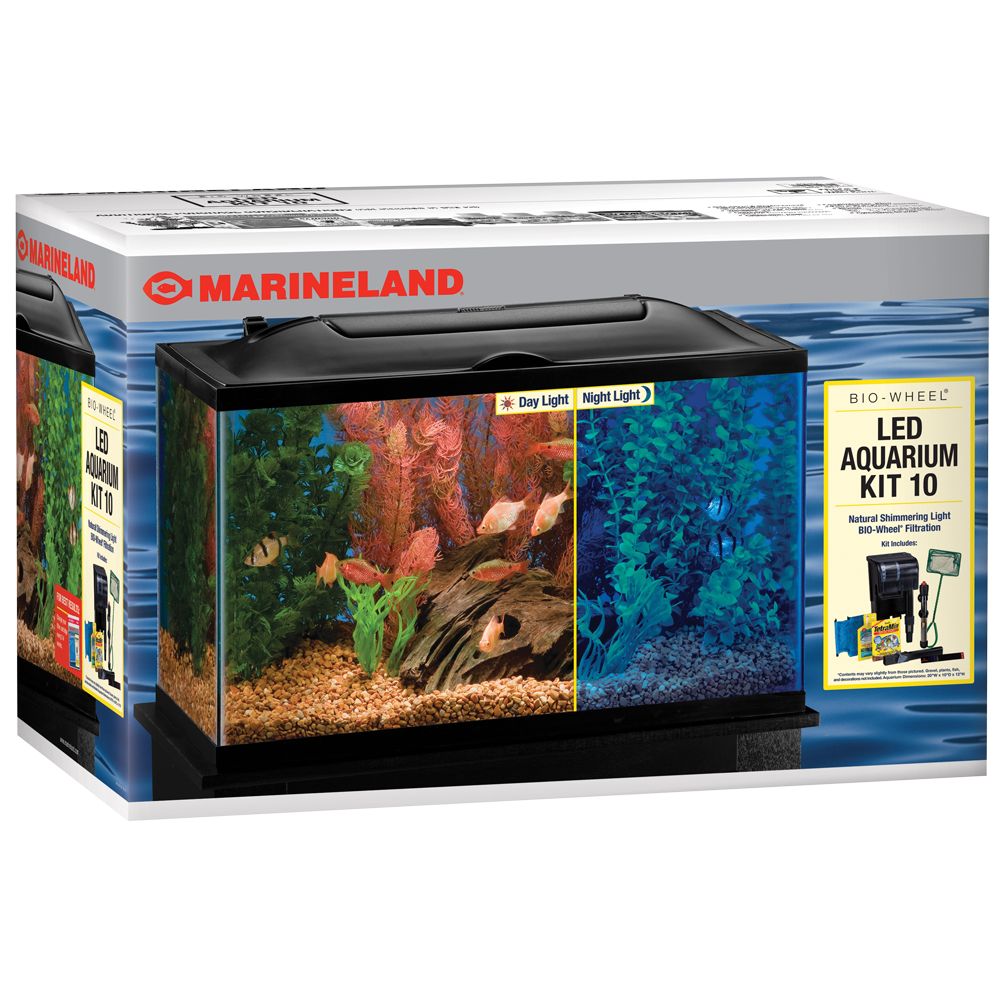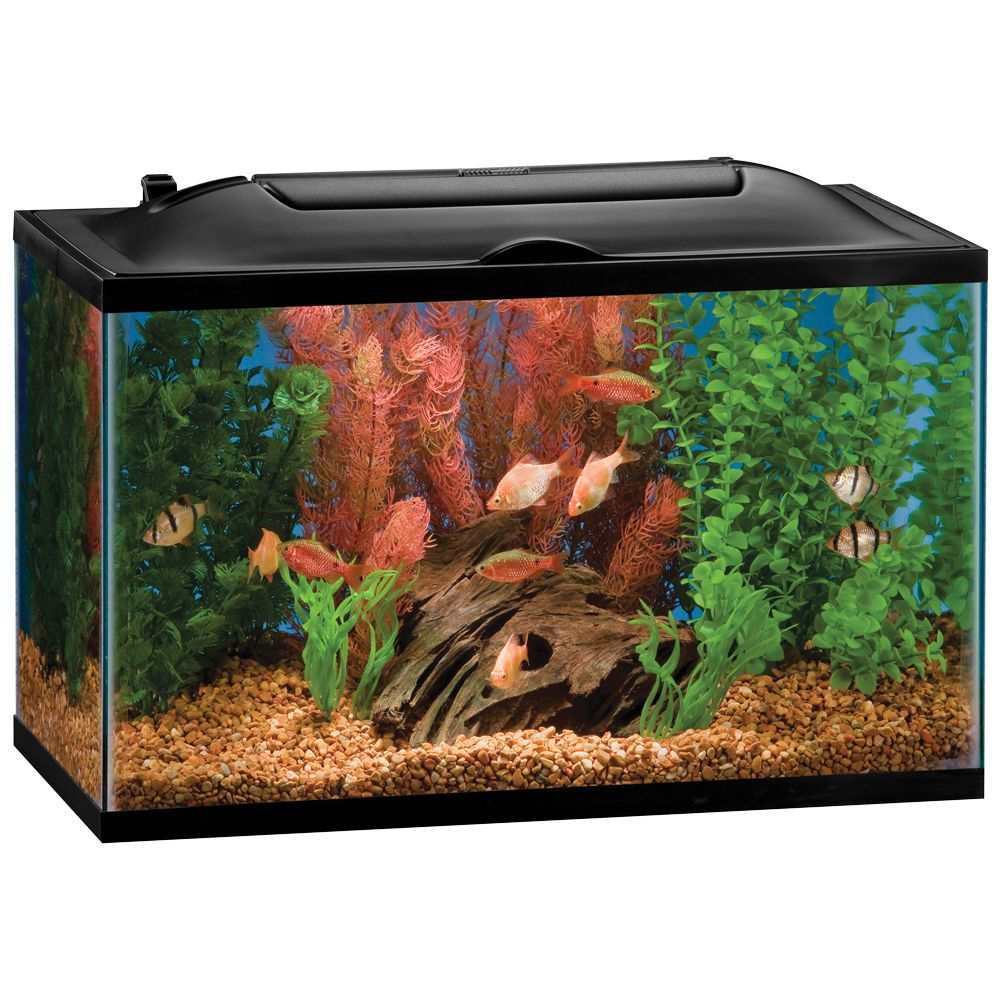 This Marineland 10 Gallon BioWheel Aquarium Kit features an LED light and hood that work in tandem to create the shimmering effect of sunlight in your aquarium. This kit's hood actually helps to reduce water evaporation as well. Other great features include superior biological filtration of 75 gallons per hour to keep your water clean and clear, as well as a submersible heater to maintain consistent water temperatures.
Features:
LED lighting system
Stylized hood
Penguin 75 Bio Wheel Power Filter featuring Marineland's Bio-Wheel Technology.
Filters 75 gallons of water per hour
Submersible aquarium heater maintains water temperature and is essential for tropical fish keeping
Includes:
Glass aquarium
LED lighting system
Penguin 75 Bio-Wheel Power Filter
Aquarium heater
Tetramin Tropical Flake Food Sample
AquaSafe Water Conditioner Sample
Thermometer
Fish net
Intended For: Small species of freshwater or saltwater fish
Material: Glass
Color: Clear glass
Capacity: 10 gallonDimensions:12 in L x 20 in W x 12 in H

Caution: Fragile. Handle with care.